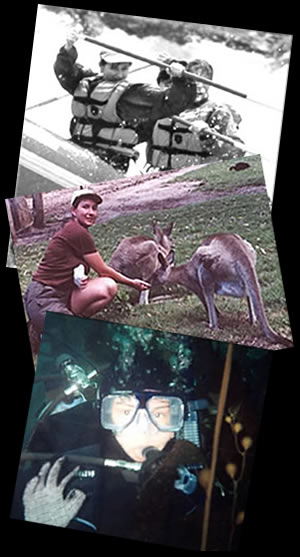 Whether it's scuba diving the Great Barrier Reef or writing her first full-length screenplay, Karen can't resist a challenge. She started her career in the Entertainment Industry at the age of fifteen in San Jose California, where she took a Vocational Course that included producing the cable Magazine show "Video Currents."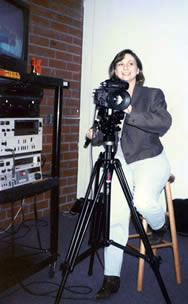 While putting herself through college at Pepperdine University she won awards from the California Intercollegiate Press Association, created some stop motion animated pieces, was a disc jockey for the campus radio station KMBU, worked as a stagehand at Smother's Theatre for touring companies like the Seattle Repertory and the Oakland Ballet, and even directed her first successful one act play entitled "Box and Cox." (Phew.)
After college she began working for the Financial News Network, and later for various production and post production houses in and around Hollywood primarily in technical positions, at the same time she was developing her performing skills in front of the camera and on stage with groups like the L.A. Connection Improv Theatre.
Over the years Karen has worn a large number of hats such as Edit Assist for TV shows like "A Different World," Telecine Assist for movies like "Titanic," DRS artist for several first run Movies such as "Thirty Minutes or Less," "Tropic Thunder," and "Gone Baby Gone." During her career she's also Directed, Edited and or Produced among other things an instructional dance video for Seniors, various voice over projects, and a music video for jazz musician Peter White. She was even on the video crew for the Anasari X-Prize that documented the first manned private spaceflight.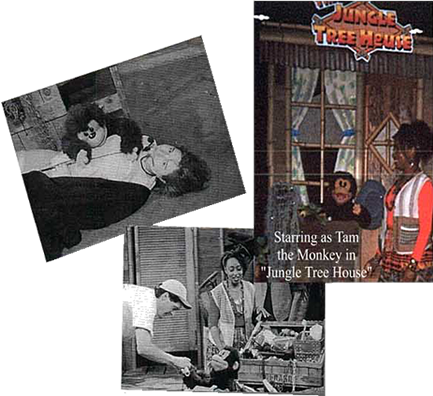 While doing all this work behind the scenes, she was still performing.
Improv led her into Voice Over and Standup Comedy. It was Karen's voice acting and puppetry skills that brought to life a loveable monkey named Tam, star of the children's show "Jungle Tree House," which garnered the Film Advisory Board's Award of Excellence.
Voice over Demos can be found at www.dogatemy.com.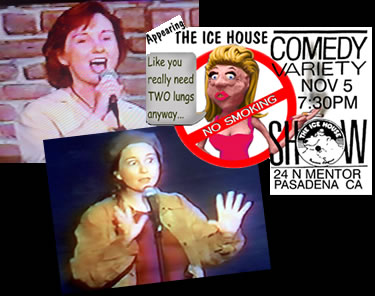 If you're from the Los Angeles area, you may have seen Karen performing Standup Comedy at the Improv, the Ice House, and the Comedy Underground, or heard her distinctive squeak as the voice of House Foods' Tofu Boy. Keep an ear out and you might recognize her as the Villain in the English version of the Animated Feature, "Daddy I'm a Zombie."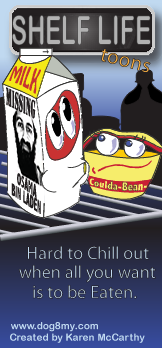 You can't do all that Entertainment work and not do some writing, so it's little surprise that Karen's been a finalist in the Moondance Film Festival screenwriting competition, written sketch comedy, pitch bibles, and adapted ADR scripts.
Currently developing an Animated web series, www.shelflifetoons.com, and an active member of Women In Animation and the WGA Animation Writers Caucus, Karen is constantly on the lookout for her next challenge.